Liver and Gall Bladder Cleanse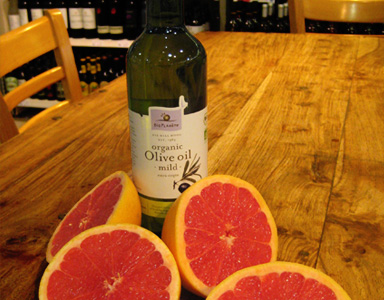 Once you have completed  several colonics to deep cleanse the bowel, the next step is to cleanse your Liver and Gall Bladder.
Gallstones are accumulating in your liver and gall bladder from  over consumption of animal protein, dairy products, trans-fats and  margarine and not enough 'good essential fats'.
The liver is our largest internal organ. Let's keep it clean! A liver and gall bladder that isn't clogged up with gallstones is essential for disease-free living.
This cleanse will restore free flowing Bile.  Bile is essential for you to metabolise fat and for the removal of toxins from your liver. A clean liver is a fat burning machine
This program will require 1 day of rest following the overnight cleanse.
It should be repeated 6 – 8 times during the year to achieve the full benefits.
3-5 Day Vegetable Juice Fast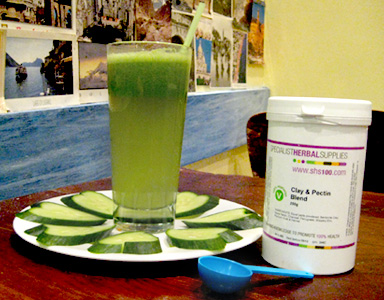 This mini Juice Fast will give you a quick boost.
Vegetable juices will help to quickly refresh and alkalise your overly acidic body and help to curb sugar cravings.
It is suitable if you are able to take a few days out to rest or it can be completed over a (long) weekend.
Bentonite clay & psyllium detox drinks will remove the stubborn hardened waste that is glued to the colon wall.
Most people end up losing a couple of pounds of this toxic waste via the colonic hydrotherapy treatments.
If you have a juicer you can make the juices yourself at home with my suggested recipes or I can recommend a juice delivery company for your convenience.
Additional Services
Physiotherm Infra Red Sauna
Physiotherm is the highest quality Infrared sauna on the market. Enjoy this relaxing treatment in conjunction with colonics or by itself and comfortably eliminate heavy metals, metabolic wastes, environmental toxins, fat, cholesterol, alcohol, drugs and nicotine.
Learn more about Physiotherm Infra Red Sauna
Fertility advice and programs

Katherine Ung is a Foresight Practioner and is able to advise you  in improving natural health in both parents, enhancing fertility and healthy pregnancy.
Read her two articles about How to Prepare for Pregnancy with Minerals and How to Prepare for Pregnancy with Vitamins.
Food Intolerance Test
Is your food making you sick? Find out which foods may be causing you problems such as I.B.S, migraines, skin conditions.  A quick and painless pinprick at the clinic and you will get your blood test results back in 1 week.
York Test is the only food intolerance test endorsed by Allergy UK.
For more information about food intolerances and allergies please read the article How to resolve food intolerances
Learn more
You might also be interested in: